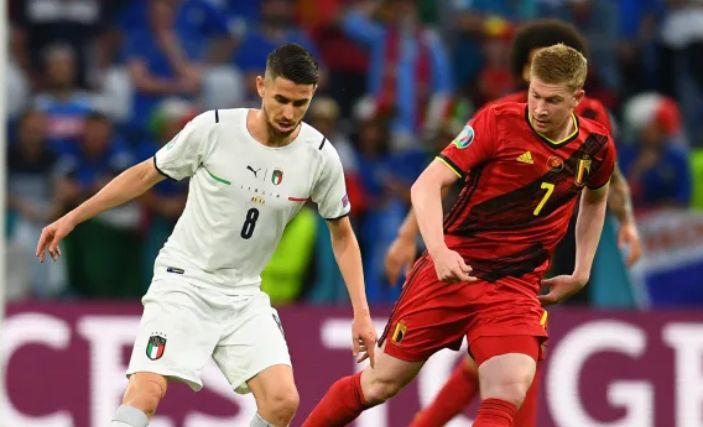 Chelsea are now in a position where they are guaranteed to have at least one player lift the European Championship trophy this summer.
They've got 3 players in the England squad and one in the Denmark squad to cover that side of the draw.
On the other, they've got club captain Cesar Azpilicueta for Spain, up against Emerson Palmieri and Jorginho for Italy.
The Chelsea official website had a really fun interview with Azpi today where he talked about Jorginho and the quality his Chelsea teammate has:
"Jorginho is a great player," said Azpilicueta.
"He has shown both in Chelsea and in Italy that he is important to make the game go round," the right back explained.
"He likes to have the ball and control the game. He is an intelligent player: the less he is a protagonist on Tuesday, the more chance we will have to control the game and qualify for the final."
That is easier said than done. Jorginho has shown time and again in this tournament that he can escape from pressure even against the very best. Spain will be up against it trying to control him.
Then again, if anyone can, Azpi can. He knows all of Jorgi's tricks, and has the one on one defensive ability to get tight and shut him down.
We can't wait to see who comes out on top.