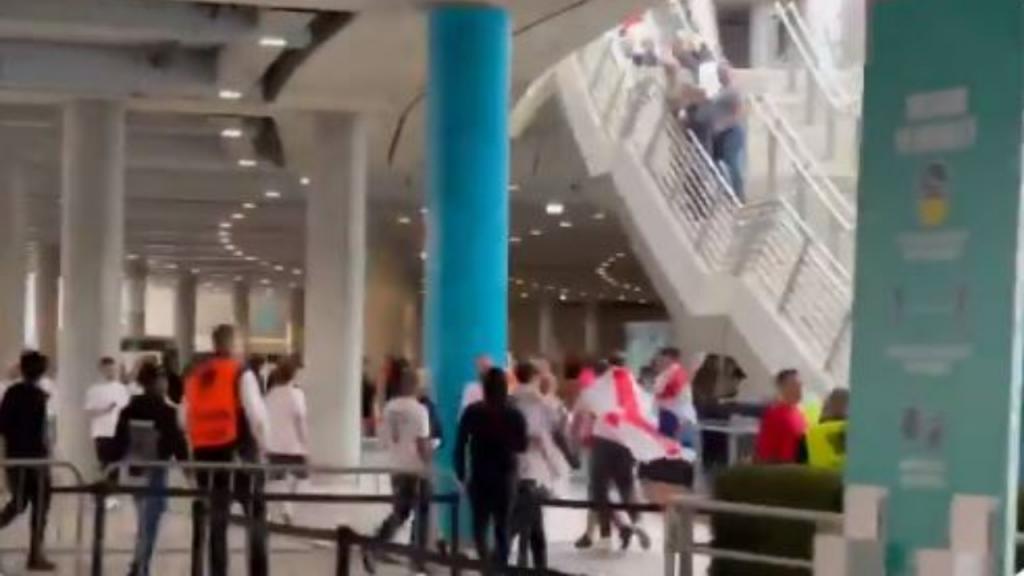 Engish police and Wembley security guards were forced to block the entrance to the stadium before the huge Euro 2020 final, according to reports from the United Kingdom.
Many hooligans of the England national team entered an area of Wembley and jumped the first turnstiles. Police arrived at the zone in an attempt to calm down the situation against a private security team that were obviously overwhelmed.
"The offences were more serious than anyone expected", they highlighted, as at least "hundreds" of fans overcome the first line of security at Wembley.
After the fights that had broken out between different sections of England fans in the outskirts of the London stadium, Police restored some order and spectators were held close to the fences. However, it is expected that they will continue their offensive even during the match.