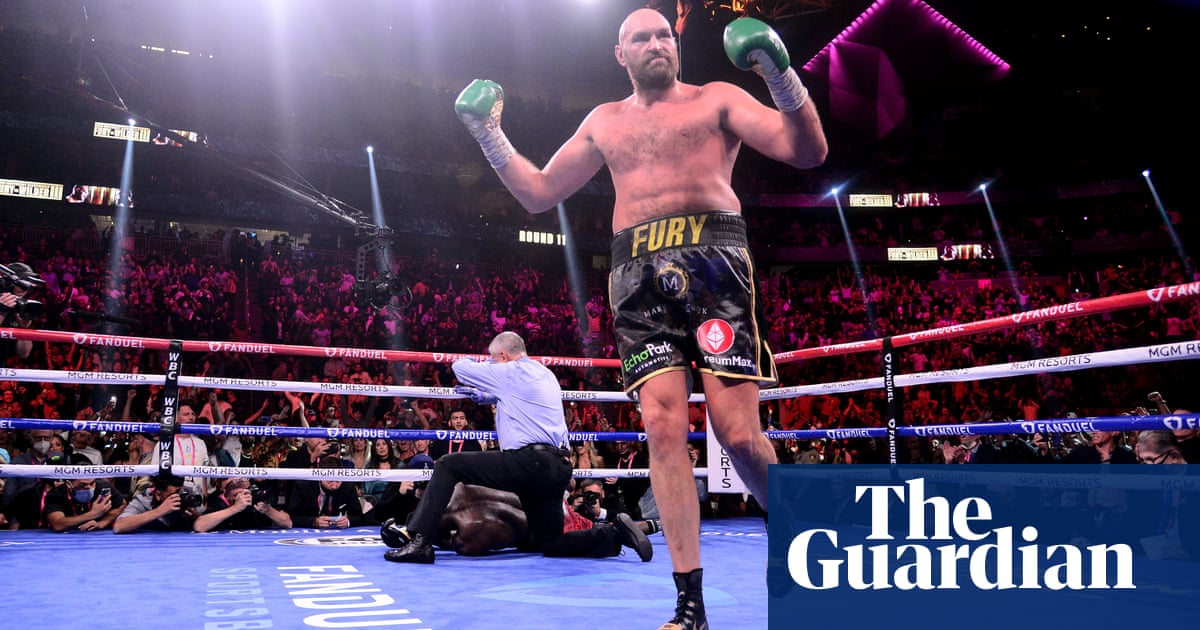 Tyson Fury has retained the WBC heavyweight championship after he won the third fight of his trilogy with Deontay Wilder on Saturday night in Las Vegas. He beat the challenger by TKO in the 11th round of an all-time classic, in which he twice rose from the canvas.
"It was a great fight, worthy of the best trilogies. I will not make any excuses, Wilder is a top fighter, he gave me a run for my money," said Fury after the fight. "I always say I am the best fighter in the world and he is the second best. Don't ever doubt me. When the chips are down I can always deliver."
Wilder was knocked down three times in the fight and showed incredible toughness to survive until the penultimate round before Fury proved too strong for him. Wilder looked exhausted even before Fury knocked him down for the final time, and he was taken to hospital after the fight as a precautionary measure.
It was the second loss of Wilder's career. Both have come at the hands of Fury, who remains undefeated in his 32 professional fights.
The result establishes Fury's supremacy over his American opponent once and for all after their first fight ended in a split draw and their second in a knockout win for the Briton.
In the build-up to Saturday's fight, Wilder had accused Fury of underhanded tactics in the second fight. But Fury's second successive victory leaves little room for doubt over who is the superior fighter.
Full report to follow …