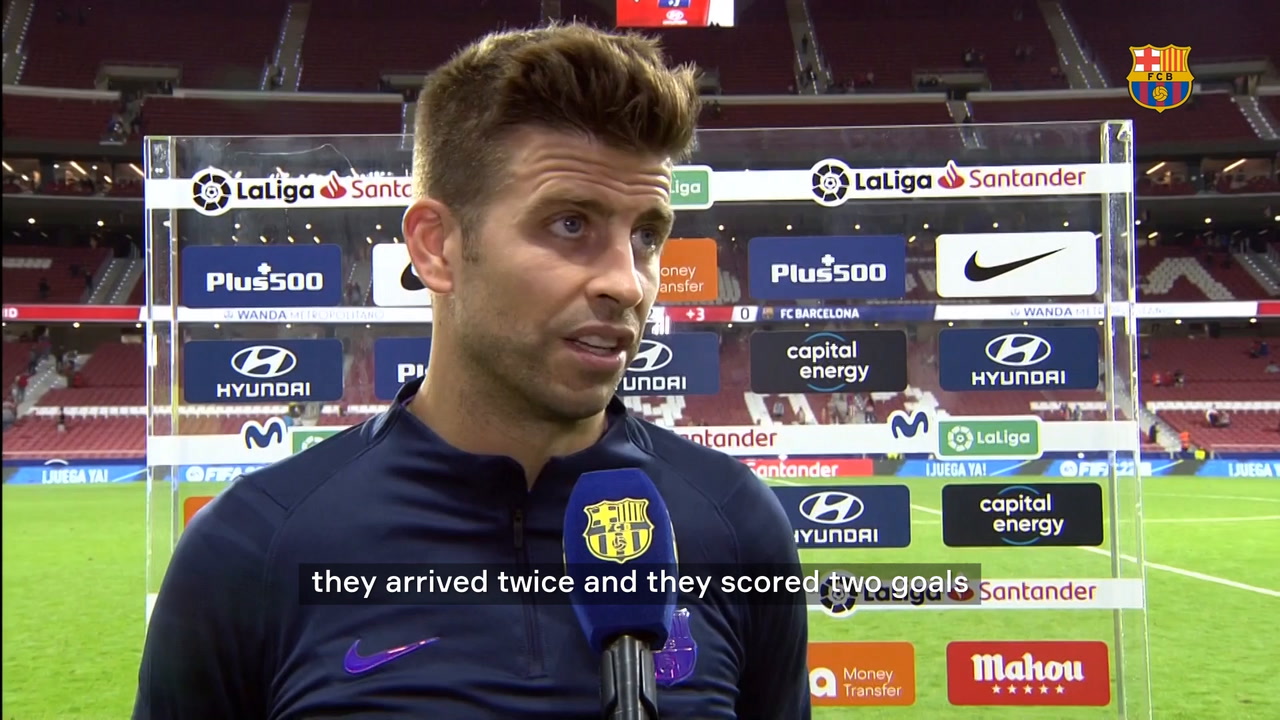 Former Barcelona player Luis Suarez and Lemar deepened Barcelona's crisis as Atletico comfortably defeated Barça 2-0 at Wanda Metropolitano. Another major defeat for Koeman's men following the 3-0 defeat against Benfica in the Champions League group stage.
After the match, Gerard Pique, one of Barcelona's longest-serving players and one of the captains, gave his thoughts on the club's current situation and the game. "We did good in the first half, but they arrived twice and scored two. It was impossible to score a goal", claimed the center-back.
Barca sits ninth, while Atletico's win takes them level on points with Real Madrid at the top of the table. Barcelona's next game will be against Valencia at home on Sunday 17th October.